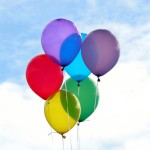 It's our 15th Anniversary!
We want to say thank you to our fantastic clients who
have made our first 15 years wonderful!
In celebration, we will be doing the following
things during the month of May…
*Biofreeze will be 15% off from May 1 – 31
*Packages of 4 60 minute massages or 4 laser therapy sessions will be
15% off from May 13 – 17
*Every appointment that you have during the month of May will give you
one entry in to our Anniversary contest! You can win any of the following
amazing prizes…
*An Initial Exam and 2 sessions of laser therapy with Dr. Wiens
*A one hour massage with Judy Ariagno
*A one hour massage with Shane Clark
*A cupboard clean-out with Kendal Blaedow
*A one hour Reiki and BodyTalk session with Kim Swan
*One of 15 Biofreeze Prize Packages
*A doTerra (essential oil) gift pack from Kim Swan
NEW: Job Opportunity at Filosofi – We are looking for a Physiotherapist to join our team!
For more information, please email lisa@filosofi.ca.